For many years, the Sherman Clock at the corner of Burlington St E and Sherman Ave. N has been looking a little worse for wear… But work has now started on repairing and repainting the structure, as well as a redesign of the clock face and signage, honouring the structure's original modernist aesthetic.
Rationale/Design
HOPA takes pride in maintaining and celebrating the history of our port city, especially where the edge of the port meets residential neighborhoods. The update will reflect the clock's original period design, with a new clock face (that tells time!) and a 'Welcome to the Port of Hamilton' message that will serve as a gateway to the port lands.
Timeline
Like everything these days, we had some supply-chain issues with parts, but work is now underway on the renewal. This gateway feature will complement to the Sherman Ave component of the port authority's Westport Modernization Project which began in 2018.
The Westport project has included storm water/sewer upgrades, lighting and resurfacing along the corridor, and landscaping and new trees added along either side of the street. The structure requires quite a bit of work to get it cleaned up and coated properly before the installation of the signage and new clock face, including rebuilding the 'wings'.
Historical changes:
Many thanks to the Vintage Hamilton Facebook group for highlighting the history of landmark signage at this location. https://www.facebook.com/VintageHamilton/posts/3148088525209419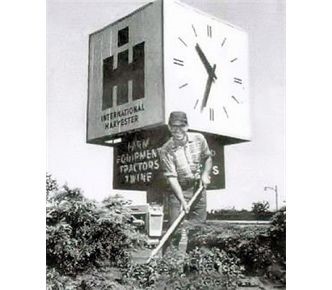 International Harvester (an agriculture equipment manufacturer, trucks and tractors) started in 1902/Hamilton. The original 'spinning cube' sign was in place from the 1950s to the early 1980s.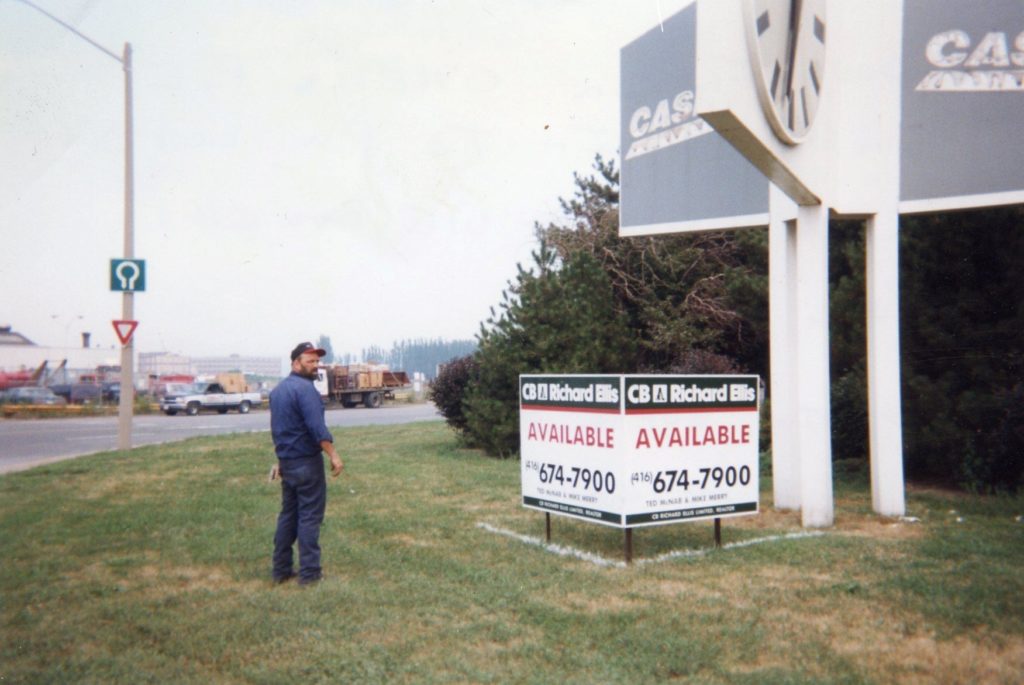 IH's tractor business was bought by JI Case in 1985, which saw another sign/clock created. That company was in operation in Hamilton until the late 90s.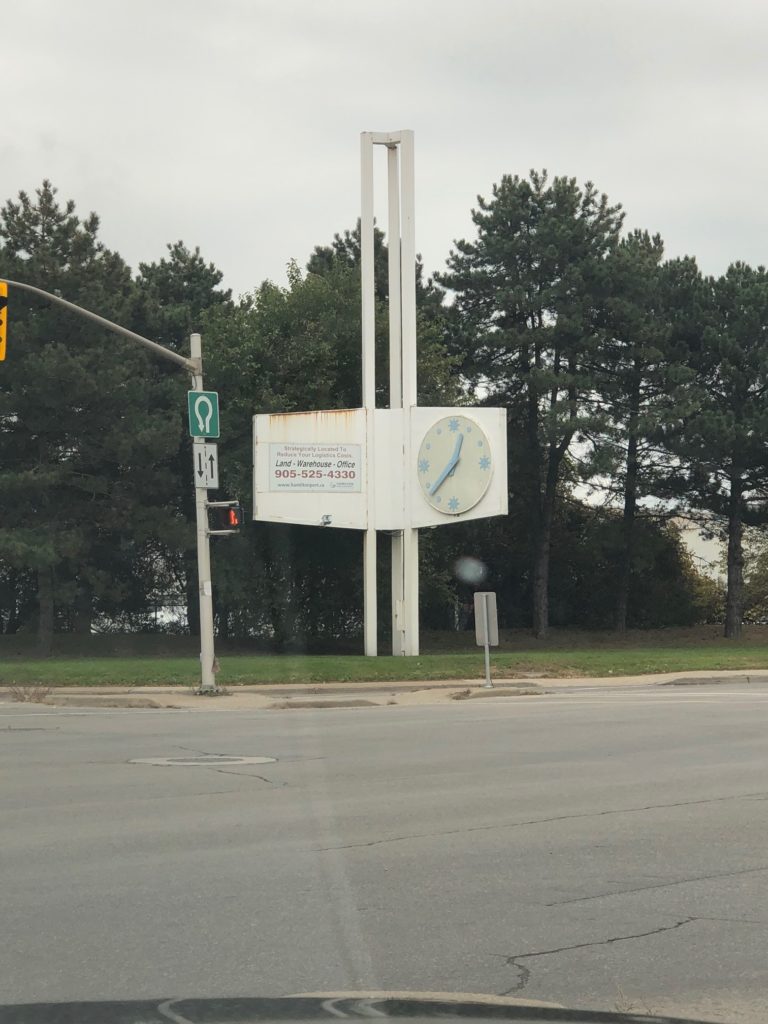 In the early/mid 2000s, the former Hamilton Port Authority altered the clock with the time stamped by ship wheels, in keeping with a maritime theme.
What's next? Keep an eye on progress at the corner of Burlington and Sherman this summer.