Agri-food is strongest growth sector, reaching 33 per cent of overall tonnage.
HAMILTON, ON – At the conclusion of the 2022 shipping season, Hamilton-Oshawa Port Authority (HOPA) saw a total of 10,366,810 metric tonnes (MT) of cargo transiting the ports of Hamilton and Oshawa combined. A total of 628 vessels visited its two ports during the 2022 season, 569 in Hamilton and 59 in Oshawa.
Port of Hamilton
In 2022, 9.8 million MT transited the Port of Hamilton. Agri-food commodities continue to be the port's strongest growth sector, for the first time reaching 33 per cent of overall tonnage. The port handled more than a million MT of soybeans and 1.5 million MT of wheat and corn, in addition to receiving the most raw sugar ever in Hamilton, 85,000 MT, destined for refining and use by food manufacturers in the region.
The conflict in Ukraine had a major impact on the port's fertilizer trade, since traditionally the majority of urea-based fertilizer used on Ontario farms originates in the Baltic region. As Canadian importers sought out new sources of this commodity, the total amount transiting the Ports of Hamilton and Oshawa combined declined by 25 per cent over 2021.
"We know that food security at home and abroad is a major concern. We're proud of our port partners who are manufacturing essential products like sugar, flour and cooking oil for use locally, as well as our export terminals who are delivering high-quality Ontario-grown grain around the world," said Ian Hamilton, President and CEO of HOPA Ports.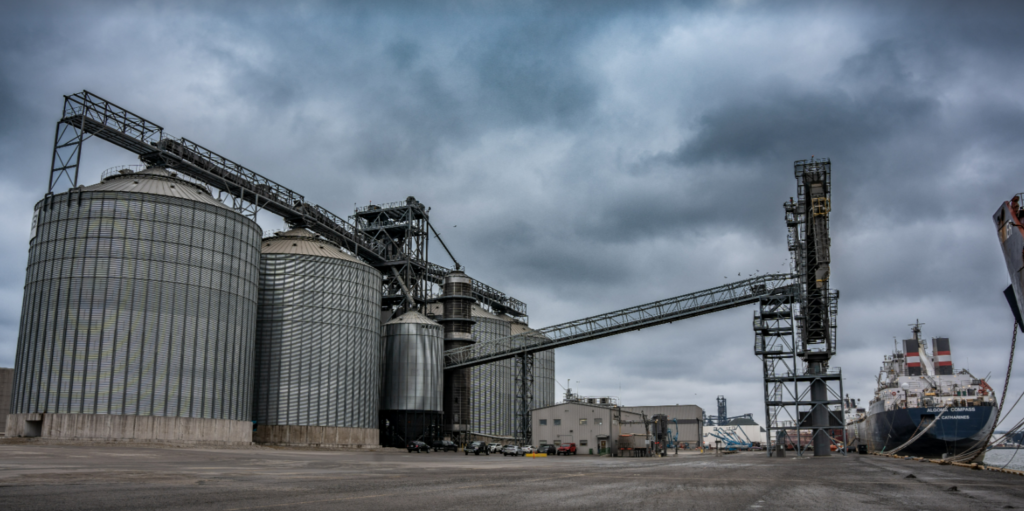 Port of Oshawa
In Oshawa, 481,318 MT were recorded in 2022, moderately lower than 2021 totals as a result of lower finished steel and fertilizer totals.
In 2022, HOPA completed major maintenance dredging at the Port of Oshawa, while also kicking off a major capital improvement project, which will see more than $32 million invested in revitalized dock infrastructure, interior roadways, new grain storage capacity and other enhancements to build supply chain capacity and regional economic impact.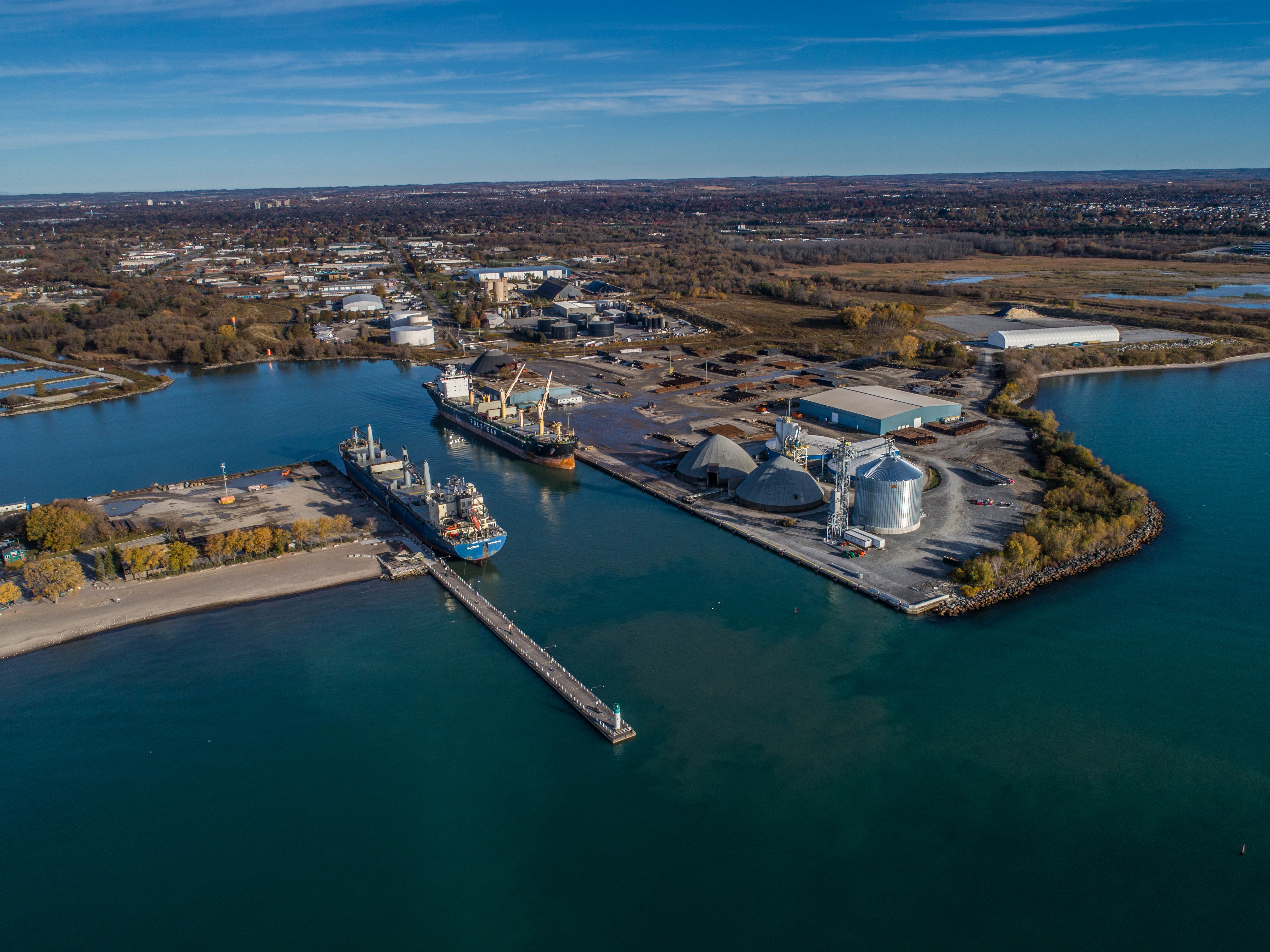 Sustainability at HOPA Ports
In 2022, HOPA extended its commitment to sustainability with the introduction of a new Environmental Fund to support port tenants in improving their environmental footprint. The program funds up to 50% of eligible project costs to a maximum of $50,000 per project.
"Our port partners have done some great thinking to bring forward innovative projects that will help them reduce their environmental impact," said Sara Yonson, Environmental Manager at HOPA Ports. "A total of $250,000 was allocated in 2022, supporting projects like electric vehicles, energy conservation, air quality improvements and tree planting."
The Environmental Fund program is fully subscribed for 2023 with projects already in the works.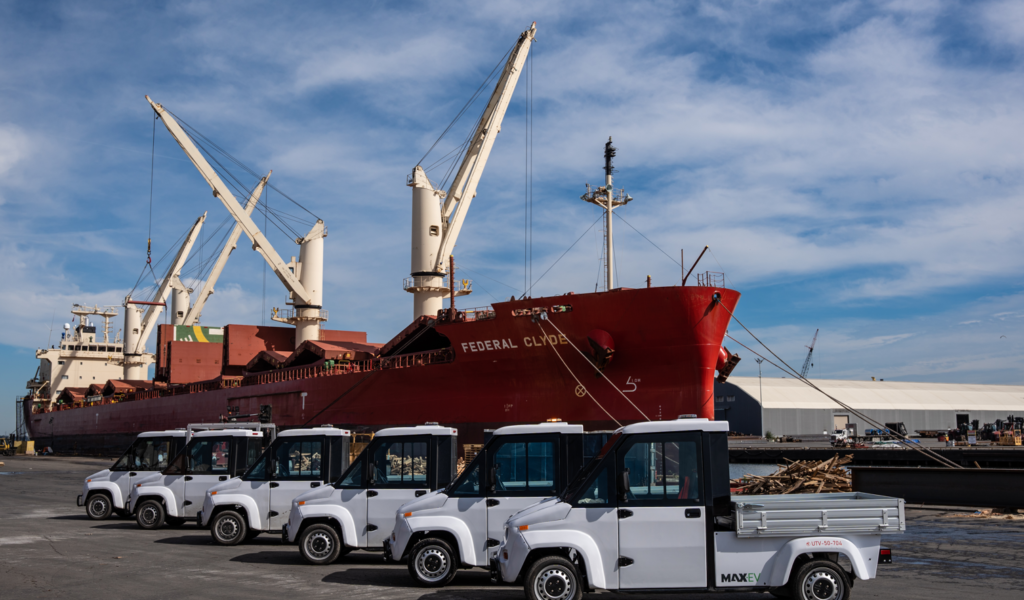 Looking ahead
Both Hamilton and Oshawa ports are poised for growth. In 2022, HOPA Ports announced major infrastructure projects for Hamilton and Oshawa contributing to the largest capital budget in the port authority's history, with $45 million planned for development in 2023.
HOPA Ports continues to expand into Niagara Region with support from civic and industry partners. The Thorold Multimodal Hub doubled in size with the addition of a new 170-acre property adding 500,000 sq. ft. of warehouse space, new transportation assets, and development land.
HOPA Ports has an established track record of developing marine-served industrial spaces. It is a segment of the commercial-industrial real estate market where HOPA Ports offers a distinct skill-set. HOPA aims to bring together users who can benefit from the marine, rail and highway connections, in addition to the facility's proximity to the US border.
"Now more than ever, companies are looking at how they can streamline their supply chains and lower their costs," said HOPA's Ian Hamilton. "By nurturing this industrial ecosystem, and making the most of Niagara region's valuable transportation assets, we're able to strengthen Canadian supply chains and facilitate Canadian trade and competitiveness."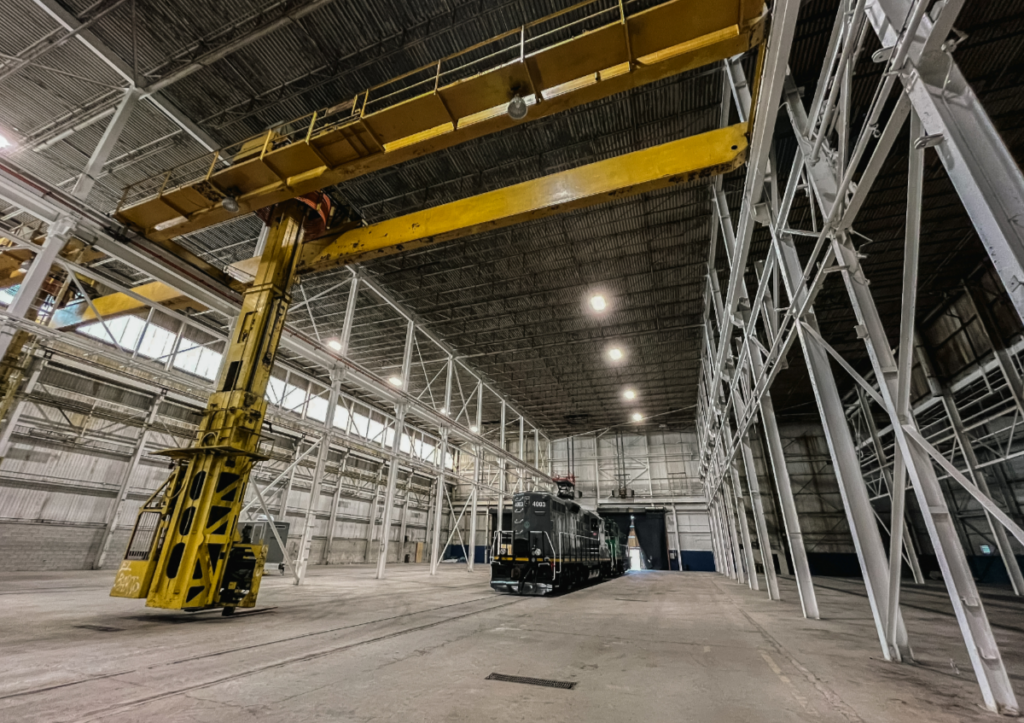 | | |
| --- | --- |
| Commodity | 2022 Tonnage – Hamilton & Oshawa (metric tonnes) |
| Steel products | 854,927 |
| Ore | 2,914,825 |
| Grain (including soybeans) | 2,727,051 |
| Fertilizer | 494,463 |
| Gen Cargo + Containers | 24,811 |
| Coal | 1,309,011 |
| Coke | 378,964 |
| Salt | 340,257 |
| Stone | 414,920 |
| Cement | 141,078 |
| Gypsum | 244,652 |
| Petroleum products | 355,062 |
| Liquid products | 45,407 |
| Other | 121,384 |
| TOTAL | 10,366,812 |
About Hamilton-Oshawa Port Authority
As an integrated port network, the Hamilton Oshawa Port Authority (HOPA) offers port and marine assets in Hamilton, Oshawa and Niagara, to support Ontario industries and facilitate trade. By investing in high-quality infrastructure and prioritizing sustainability, HOPA helps build prosperous working waterfronts in Ontario communities. Overseeing more than 1,000 acres and more than 140 tenant companies, 40,000 Ontario jobs are connected to the cargo that passes through HOPA's integrated ports.

-30-
For more information, please contact:
Larissa Fenn
Vice President, Corporate Affairs
[email protected]
905-518-7632

Stay connected:
Facebook: @HamiltonOshawaPortAuthority
Instagram: @hopaports
Twitter: @HOPAPorts
YouTube: https://www.youtube.com/user/TheHamiltonPort
Blog: https://www.hopaports.ca/author/hopa/
#HOPAPorts