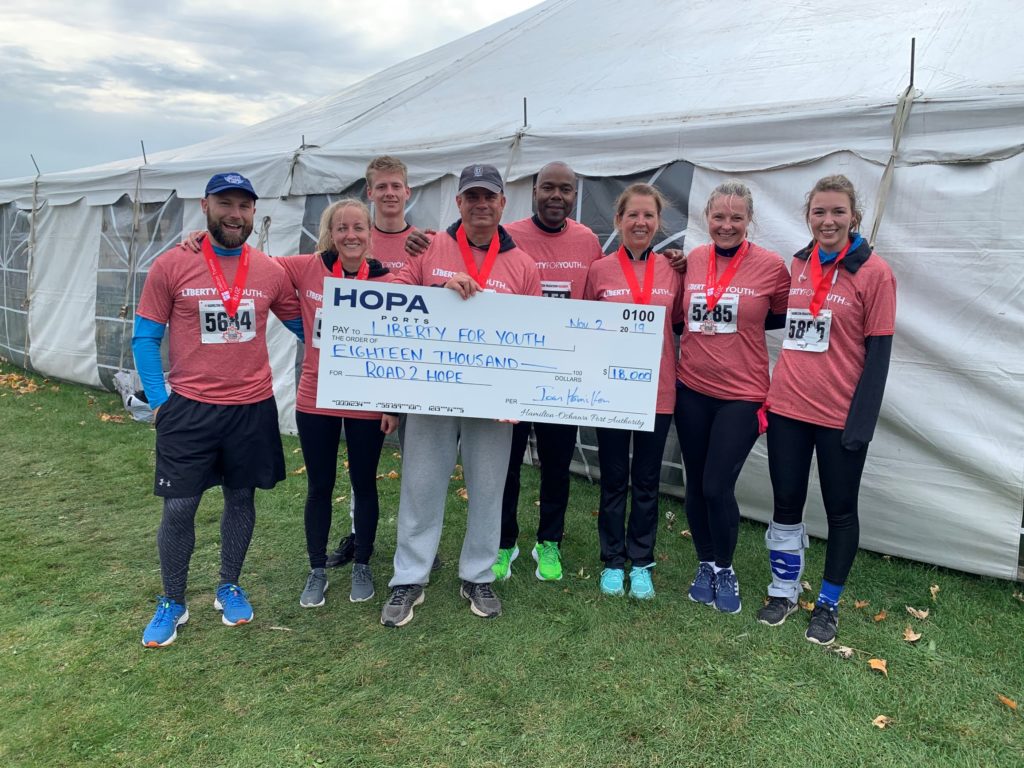 At HOPA Ports, we take pride in developing and supporting initiatives that directly contribute to the wellbeing and prosperity of our communities of operation. Whether big or small, we try to develop programs and campaigns that will have a clear and lasting social or environmental impact. We work with local partner organizations, charities, not-for-profits, conservation groups, post-secondary institutions and school boards across Oshawa, Hamilton and Niagara.
As you can see below, our outreach and partnerships focus on three key areas: youth & education, environment, and marine advocacy & infrastructure.
From K-12 to post-secondary and beyond, we're investing in the future of Hamilton, Oshawa, and Niagara by supporting their most important asset: people!
We have developed new programs, provided scholarships, and do our part to help our community's most vulnerable members.
Mohawk College
City School by Mohawk
Ship Repair School
Careers at the Port
Supply Chain Management Graduate Program
McMaster University
Brock University
Niagara Industrial Association
Innovation Education Council
CityKidz
Welcome Inn
Simcoe Hall Settlement House
Liberty for Youth
Marine Advocacy & Infrastructure
As stewards of ports and marine assets across Southern Ontario, we are naturally obliged to demonstrate the value of this industry to local residents beyond mere commercial success (although we like that too!). We work with a variety of groups that contribute to health of seafarers, and the recreational enjoyment of marine heritage and public space along our waterfronts. Our partners provide an important light into the maritime history of each community and trade on the Great Lakes, and experiences that connect residents of all ages to what life is like on the water.
Beach Canal Lighthouse
Mission to Seafarers
Royal Hamilton Yacht Club
Brigantines 
Oshawa Museum
Fisherman's Pier
Environmental Sustainability
We take environmental conservation, maintenance and management very seriously. We strive to be an active partner in the protection of Hamilton Harbour, Oshawa's Second Marsh, and ecosystems along the Welland Canal.
We view all of our activities through a 'green' lens, including: greenhouse gas and dust reduction, energy savings, pollution prevention and positive stewardship of the land and water.
Bay Area Restoration Council
Hamilton Conservation Authority
Harbour West Marina's Seabin
Team Up to Clean Up
Tree Planting
Smart Commute
Royal Botanical Gardens
Community Contact
If you're interested in partnering with HOPA Ports, on a new initiative or community event, please reach out to [email protected]