June 26, 2019
Hamilton & Oshawa, ON – The Hamilton-Oshawa Port Authority (HOPA) extends its congratulations to QSL for achieving Green Marine certification at both its Hamilton and Oshawa terminal locations. Across North America, Green Marine is a recognized tool for the marine industry—ship owners, ports, seaways, terminals, and shipyards—to evaluate participants' annual environmental performance and guide future improvements.
QSL is a world-class stevedore and terminal operator who operates in more than 30 terminals along the St. Lawrence and Great Lakes. From Chicago to Saint-John's, NF, it employs more than 1300 people and handles over 20 million metric tonnes on a yearly basis. QSL is proud to say that all of its Canadian terminals are now Green Marine certified. "Operating in locations of exceptional natural beauty comes with a great responsibility. Our practices must be impeccable. We are to proud to be working at offering the next generations a legacy to be proud of," said QSL Senior Director of Strategy and Communications, Claudine Couture-Trudel.
"We're thrilled that QSL has taken this step and we encourage all of our tenants to take steps to evaluate and lessen their environmental footprint," said HOPA Environmental Manager, Sara Yonson. "We have been consistently targeting better environmental performance at the port and are pushing to become a leader in this area." The Hamilton Port Authority was a founding member of the Green Marine program.
Green Marine is a voluntary, transparent and inclusive initiative that addresses key environmental issues through a series performance indicators, which include: the prevention of spills and leaks, waste management, cargo residues, greenhouse gas emissions, and underwater noise.
The process to obtain Green Marine certification is both rigorous and transparent. Participants must benchmark their annual environmental performance through the program's self-evaluation guides, have their results verified by an accredited external verifier, and agree to publication of their individual results.
QSL Hamilton handles primarily dry bulk, steel and project cargoes and employs an average of 25 local staff. QSL Oshawa handles primarily dry bulk and steel and employs an average of 30 local staff. Some of the other Green Marine-certified members at the Port of Hamilton and Port of Oshawa include McKeil Marine, McAsphalt Industries, Sterling Fuels, Yellowline Asphalt Products, Ocean and Federal Marine Terminals.
Top: Bruce Graham, Tim Shepard & Sara Yonson at QSL Hamilton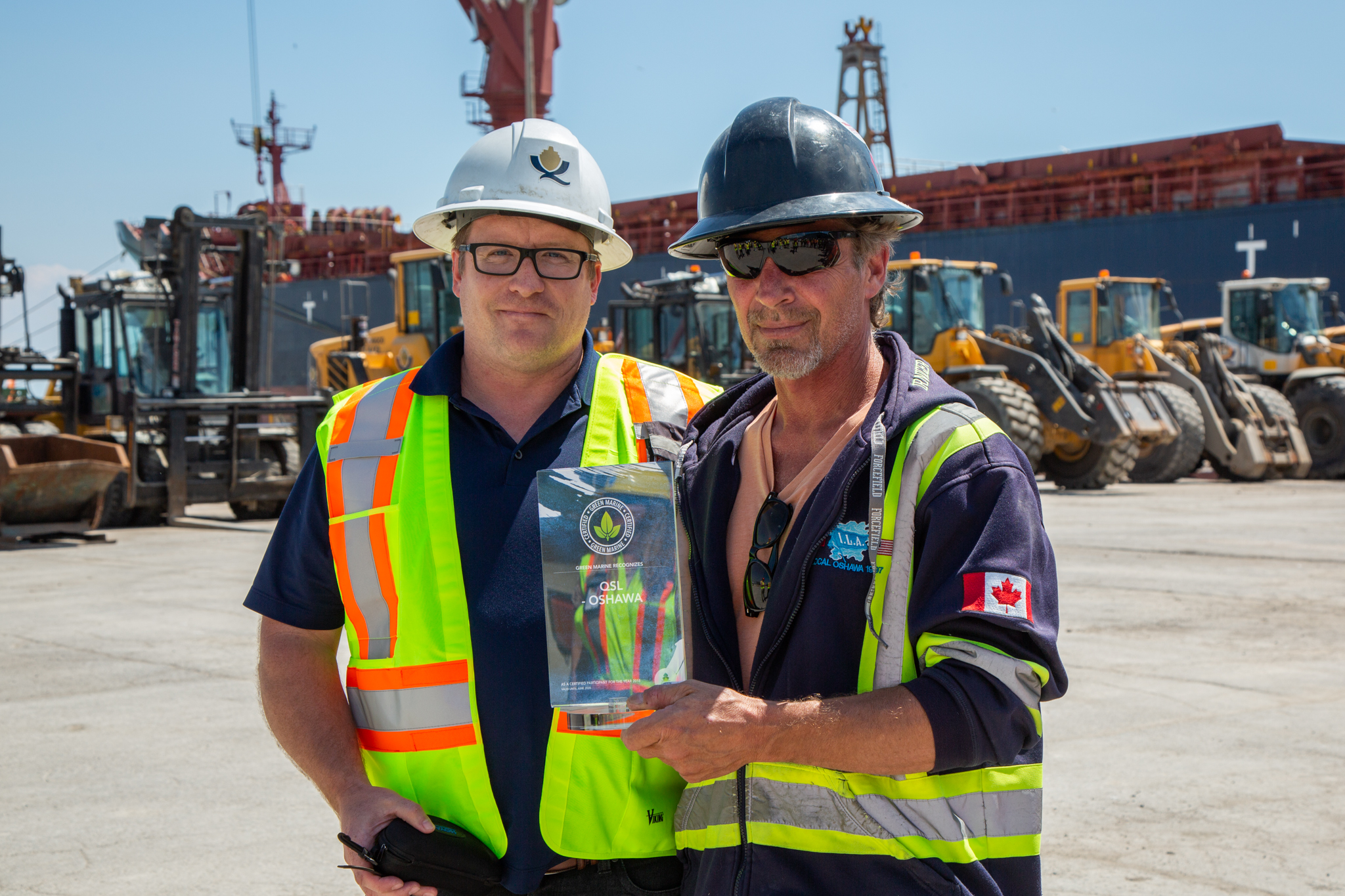 Above: Aaron Legere and Mike Irniger at QSL Oshawa
The team at QSL Oshawa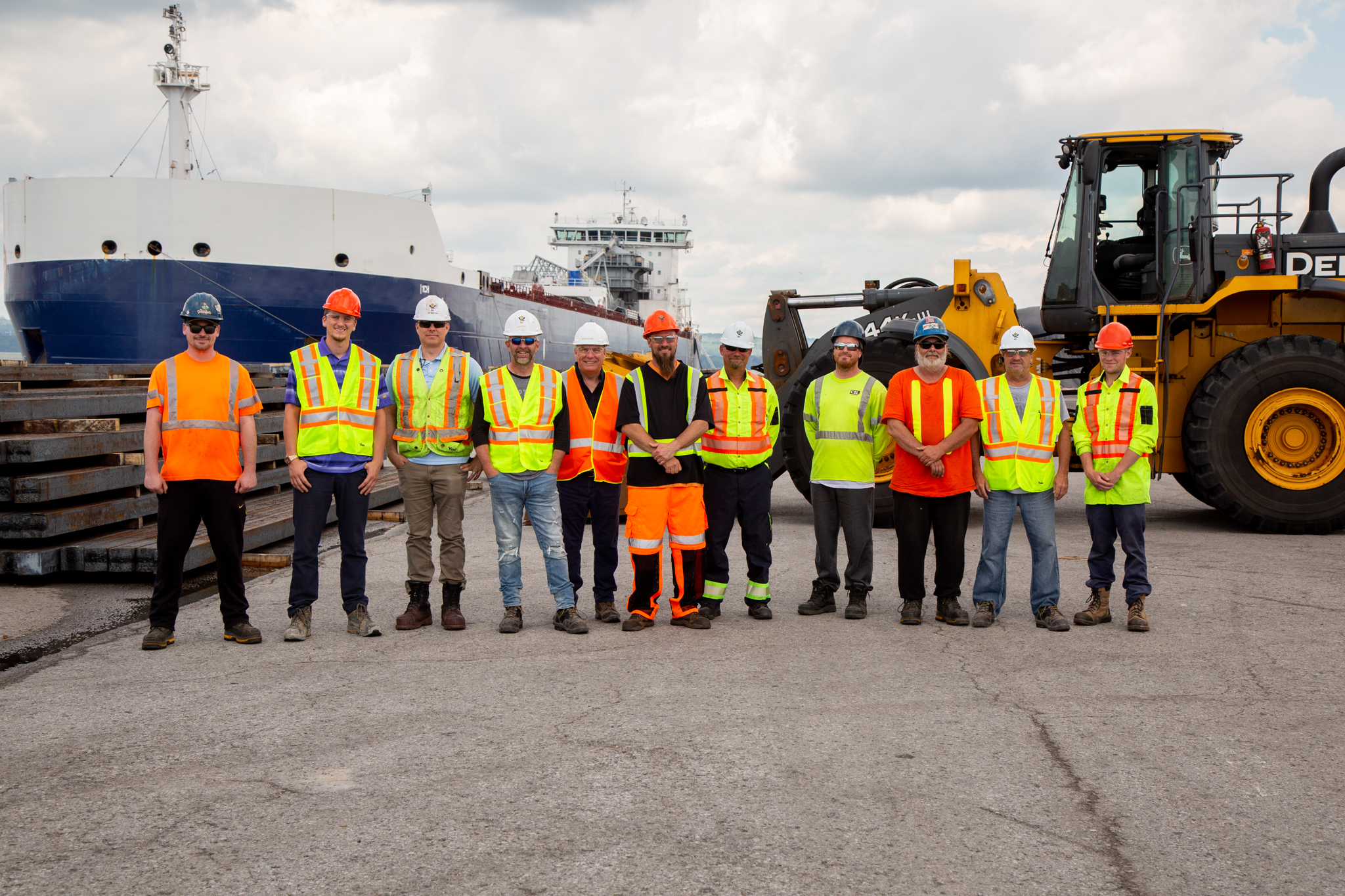 QSL Hamilton