Steel
Over more than a century, the Port of Hamilton grew along with the city's two great steel mills. To this day, steel-making shipments of iron ore, coal, coke and alloy materials comprise a majority of the cargo that transits the port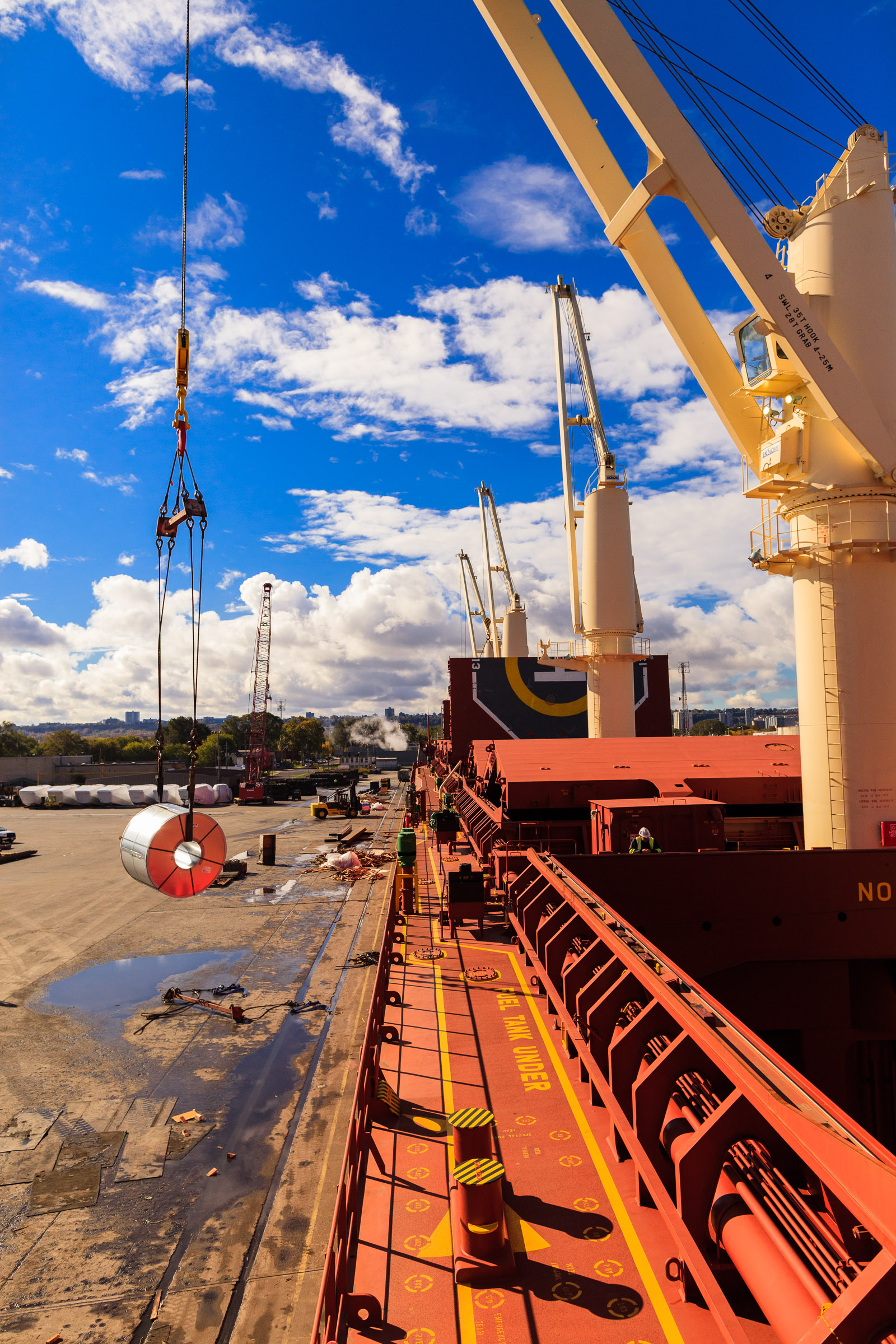 Over more than a century, the Port of Hamilton grew along with the city's two great steel mills. To this day, steel-making shipments of iron ore, coal, coke and alloy materials comprise a majority of the cargo that transits the port.
In recent years, since the discontinuation of most steel-making activities at US Steel Canada (formerly Stelco), steel-related cargo handled through the port has declined by roughly 2 million metric tonnes (MT) per year. Hamilton's remaining steel manufacturer, Arcelor Mittal Dofasco, continues to operate a highly successful, highly efficient North American steel making operation.
The decline related to US Steel Canada has been largely offset by increases in diversified cargoes, as a result of HPA's diversification strategy. Among these, agri-food has been the most successful, with tonnage driven by significant investments in grain and fertilizer terminal capacity.
As the global price of finished steel has declined in recent years, imports of finished steel through the port have increased significantly. In 2014, over half a million MT of finished steel was imported and handled through the port. Tonnages
remained strong in 2015, totaling 462,000MT.
For information about handling shipments of finished steel, please contact our two expert stevedores:
Federal Marine Terminals
Mike Kirkpatrick
905.528.8741
mkirkpatrick@fedmar.com
http://www.fmtcargo.com
Great Lakes Stevedoring Co. Ltd.
Bruce Graham
905.529.2355
bgraham@qsl.com
http://www.qsl.com