The Hamilton Tiger Cats Football Club and Forge FC have relocated their administrative offices to a new home at the Port of Hamilton.
Renovation and restoration work is currently underway at the Hamilton Port Authority-owned building at 500 Sherman Ave. within port's Pier 15. Approximately 40 Tiger-Cats and Forge FC administrative staff are settling into the three-storey brick building that was originally built around 1912 as the Hamilton headquarters of US-based farm equipment manufacturer, International Harvester.
"With Forge FC's inaugural season ahead in 2019 and the ongoing needs of the Tiger-Cats business, we've been looking for a new location for our business office that's in closer proximity to Tim Hortons Field," said Matt Afinec, Tiger-Cats President & COO. "We're thrilled to expand our longstanding relationship with the Hamilton Port Authority as we move into the newly-renovated building at 500 Sherman."
"We are so excited to have the Ticats as our newest port partner. We have a lot in common, as proud Hamilton institutions each in our own way," said Port Authority President & CEO, Ian Hamilton. "We are already thinking of ways to collaborate and celebrate our city together."
The Hamilton Tiger-Cats Football Club was established in 1950, and is one of Hamilton's most well-loved and enduring institutions. In July 2018, the organization announced the launch of a new Canadian Premier League soccer team, Forge FC, which will play its first season in 2019 at Tim Hortons Field. Hamilton Tiger Cats/Forge FC apparel and other retail goods continue to be available through the Tiger Cats Shop at Tim Hortons Field.
The office building at 500 Sherman was purchased by Hamilton Port Authority (HPA) in 1994, was most recently occupied by an engineering firm, and has been used in several film and television productions. The building is part of HPA's 255-hectare real estate portfolio on Hamilton's working waterfront.
The building's first occupant, International Harvester, established operations in Hamilton in 1902. Originally known as Deering Harvester, the company's manufacturing plant extended across the Hamilton waterfront, and was described as the 'largest agricultural implement works in the British Empire.' The plant was also later involved in wartime production of military items.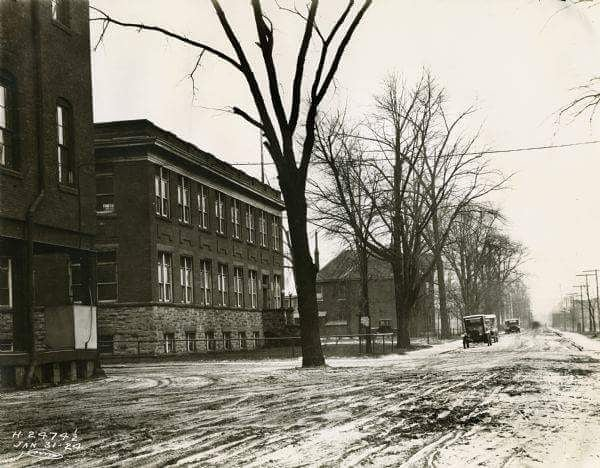 Published: January 23, 2019