Welcome to the Port of Hamilton.
Logistics hub. Economic engine. Ontario's largest port.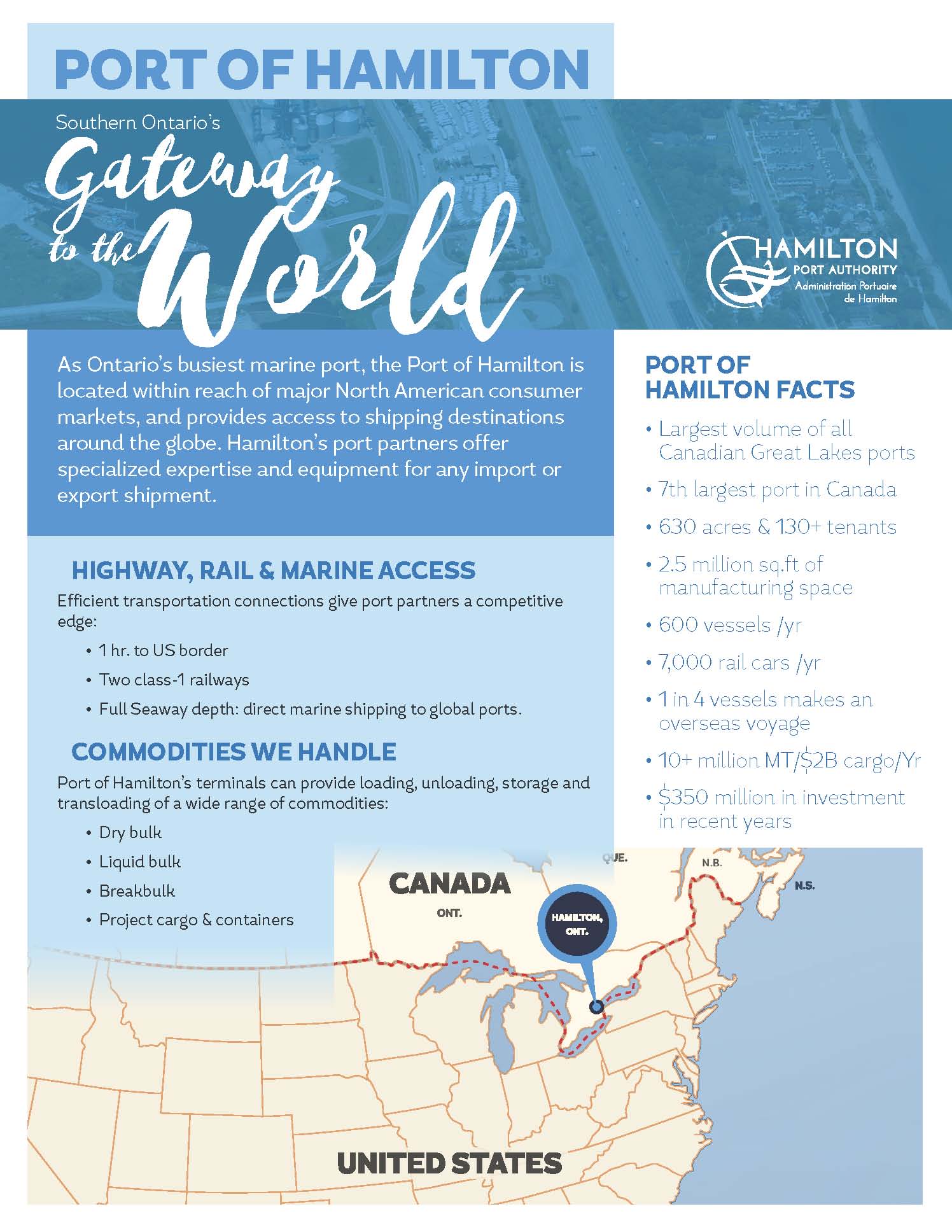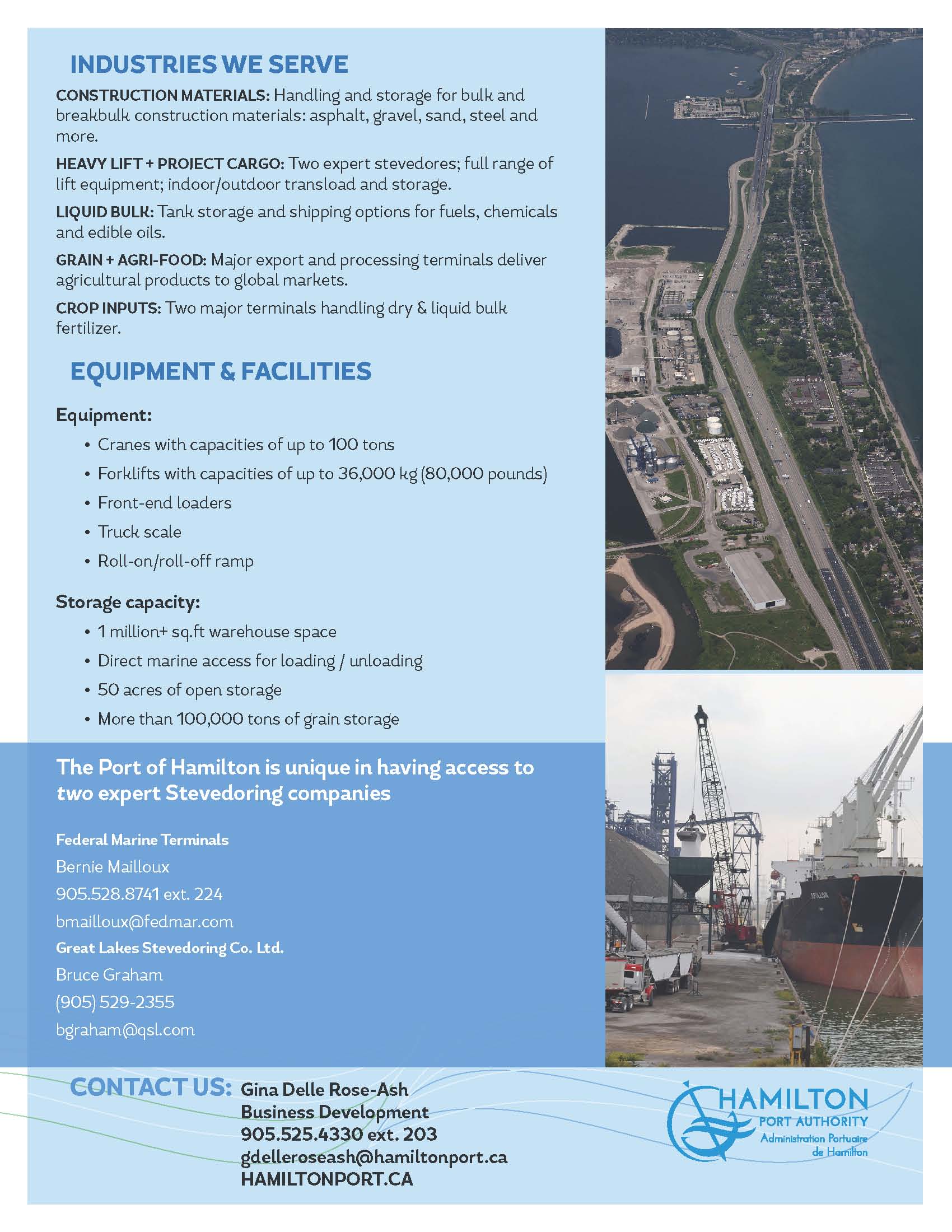 Download Port of Hamilton Cargo Flyer
The Largest Canadian Port on the Great Lakes
The Port of Hamilton is located within a day's drive of 100 million North American consumers. With numerous Seaway-depth berths, shippers through the Port of Hamilton have access to shipping destinations in the Great Lakes and around the globe.
Ontario, Canada offers a welcoming business climate, with more than 40 international free trade agreements in place. What's more, overseas shippers enjoy the considerable cost advantage of the low Canadian dollar.
The Port of Hamilton's terminals provide handling, transloading and storage of a wide range of commodities including:
Advantage Hamilton
Modal choice: extensive marine, rail and direct highway access
45 minutes to the US border
Two Class-1 North American railways
Two expert Stevedores
Highly skilled workforce
10-m drafts
Direct marine access to international waters via the St. Lawrence Seaway
Ample wharf space
Transit times from Hamilton
| | | | | | | | | | | | | | | | | | | | | |
| --- | --- | --- | --- | --- | --- | --- | --- | --- | --- | --- | --- | --- | --- | --- | --- | --- | --- | --- | --- | --- |
| Montreal, Canada | 2 days |   | Houston, USA | 18 days |   | Antwerp, Belgium | 16 days |   | Rotterdam, Netherlands | 16 days |   | Brake, Germany | 17 days |   | Panama Canal | 18 days |   | Mersin, Turkey | 27 days |   |

Download Port of Hamilton Cargo Brochure