Partnership enhances Canadian supply chain assets at a critical time for the Canadian economy
June 16, 2020
Hamilton, Ontario, Canada – HOPA Ports and Max Aicher North America (MANA) are pleased to announce an agreement to cooperate on the future development of a portion of MANA's Hamilton harbourfront property.
In the course of modernizing its existing Hamilton facility, MANA has confirmed a 60-acre portion of its site as surplus to its operational needs. The site is located in the northeast corner of pier 18, within Hamilton's Bayfront industrial area, and is served by marine, rail and road transportation. The property includes open space for outdoor storage, and more than eight acres of warehouse buildings.
"As we solidify our position in North America, this alliance helps us make full use of our assets," said MANA CEO, Walter Sommerer. "The move is part of a long-term commitment to our Hamilton operation."
While MANA will retain ownership of the property, HOPA Ports will take on active management of the site, and will begin marketing the space immediately. "This land can be put to great use to attract economic activity and employment to Hamilton," said Ian Hamilton, President & CEO of HOPA Ports. "We have a great deal of pent-up demand from modern industrial users who are looking for access to multiple modes of transportation, within the Greater Toronto-Hamilton market."
HOPA Ports has an established track record of developing marine-served industrial spaces. It is a segment of the commercial-industrial real estate market were HOPA Ports offers a distinct skill-set. Over the past 10 years, HOPA Ports has attracted more than $350 million in investment in the ports of Hamilton and Oshawa.
Throughout the Covid-19 crisis, and as the Canadian economy turns toward restart mode, the need for robust and reliable supply chain assets has become ever more apparent. The MANA property is highly valuable for its location and multimodal connections, allowing it to support a wide range of potential customers and industries. Anticipated uses include flexible storage of steel and manufacturing components, warehousing and transloading of materials for the construction and manufacturing sectors, value-add processing, and other logistics uses essential to a responsive industrial supply chain.
This alliance complements MANA's existing Hamilton operations, where the company produces specialized, high-strength reinforcement steel used in high-rise, commercial and industrial projects across North America. Among its high-profile projects is the new Gordie Howe bridge linking Windsor and Detroit. MANA was recently named one of Hamilton's 40 fastest-growing companies. In 2019, the company doubled the volume of output from the previous year, and expects to further increase production in the coming years, with new products for the automotive industry.
The property will be managed under HOPA Ports' subsidiary Great Lakes Port Management, established to manage non port-owned multimodal industrial properties in Ontario's Greater Golden Horseshoe.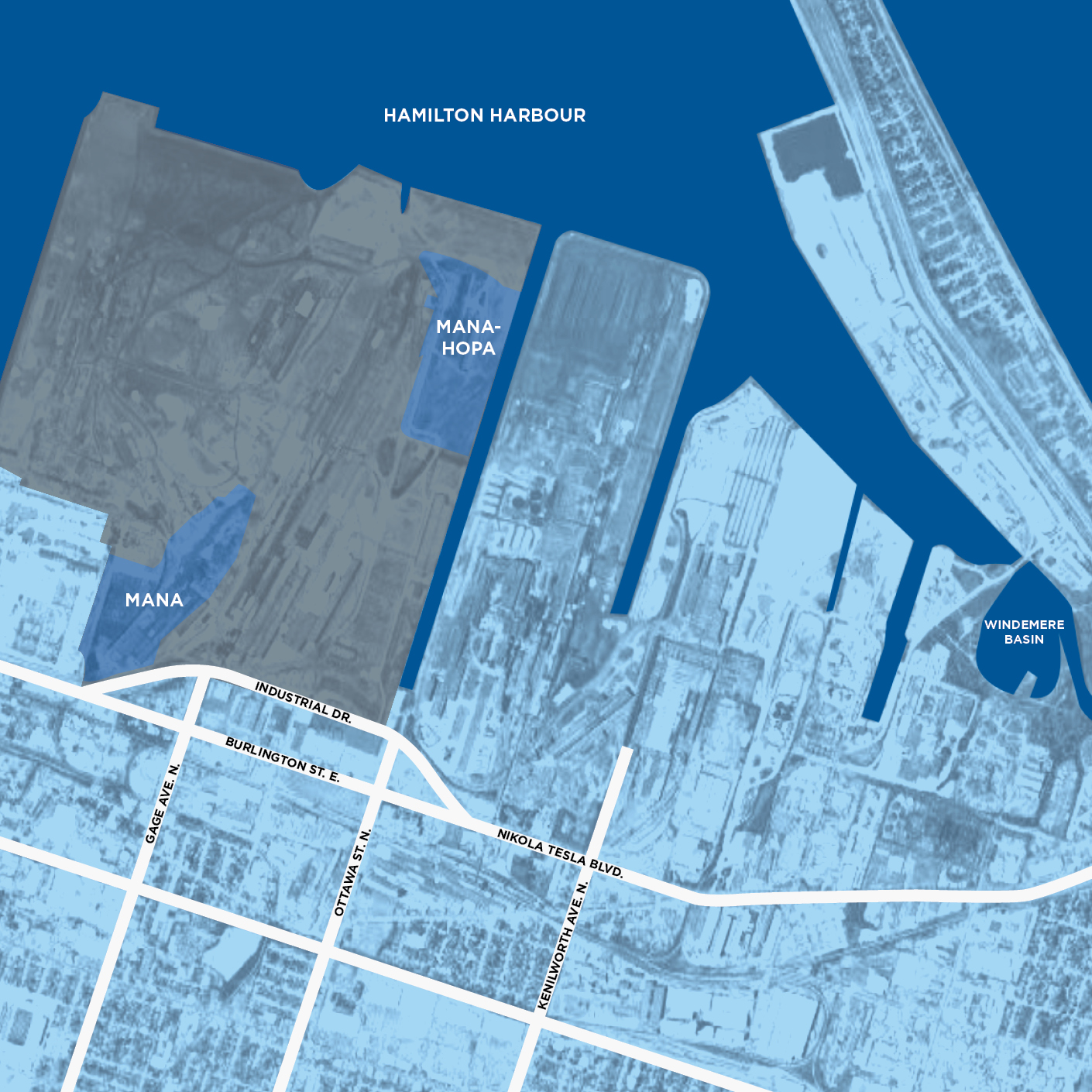 -30-
Contact:
Larissa Fenn
HOPA Ports
Tel: 905-518-7632
lfenn@hopaports.ca
About HOPA Ports
As an integrated port network, the Hamilton Oshawa Port Authority (HOPA Ports) offers innovative port and marine assets on the Great Lakes. We're developing multimodal spaces to support Ontario's industries and facilitate trade. By investing in high-quality infrastructure and prioritizing sustainability, we're building prosperous working waterfronts in Ontario communities.