Hamilton, ON
On Friday, Sept. 17, the Hamilton-Oshawa Port Authority (HOPA Ports) hosted its 17th Annual Charity Golf Tournament with the help of our sponsors, staff and volunteers.
Almost 100 golfers from port partner companies participated, enjoying a perfectly sunny day at King's Forest Golf Club in Hamilton. Despite a reduced capacity due to COVID, the event raised a combined $21,000 for Brigs Youth Sail Training, Simcoe Hall Settlement House in Oshawa and Mission to Seafarers, Southern Ontario.
"We would like to thank all of the golfers, the event's title sponsor, QSL, and all of our generous sponsors for making the day possible," said HOPA Ports CEO, Ian Hamilton. "Every opportunity to be together (or golf) in person is something we cherish these days so we appreciate you taking the time."
Congratulations to this year's tournament winners Anne Waldes, Jeremy Dunn, Brad Long and Susan Marr.
THANK YOU TO ALL OF OUR SPONSORS
QSL | Fluke Transportation Group | Milestone Environmental Contracting Inc. | G.S. Wark Ltd. | G3 Canada | Trade Link International | Parrish & Heimbecker | CK Engineering | Coco Paving Inc. | Toronto Tank Lines | Budget Demolition | St. Lawrence Seaway Management Corporation / Hwy H20 | AON Canada | Atkinson Engineering Inc. | BHH Benefits Canadian Steamship Lines | TS Recycling Inc. | JDI Cleaning Systems | Kubes Steel Inc. | McKeil Marine Ltd. | Paladin Security | Rankin Construction Inc. | Richardson International | Toronto Tank Lines | Triple Crown Enterprises Ltd.
All of the proceeds from this year's tournament will be going to…

Brigs Youth Sail Training is dedicated to building leadership, self-efficacy, and self-esteem in youth 13-18 through tall ship sailing experiences on the Great Lakes. Visit www.brigs.ca to learn more.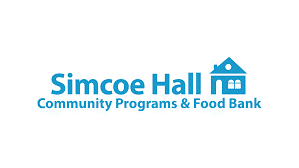 Simcoe Hall provides wellness opportunities through their food bank, and programs to serve children, seniors, and families who experience financial and social challenges. To learn more, please visit simcoehall.com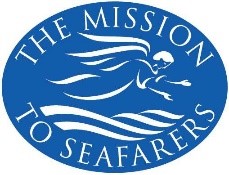 Mission to Seafarers Southern Ontario cares for all seafarers who arrive in the Ports of Hamilton and Oshawa, Port Colborne and Toronto. For more information, please visit: www.mtsso.org
---
THANK YOU TO ALL OF OUR PARTICIPANTS: