Hamilton Police Service Marine Unit and Hamilton Port Authority Harbour Masters Office/ Port Patrol pleased with the results of joint boating safety campaign.
The Hamilton Police Service (HPS) Marine Unit and Hamilton Port Authority (HPA) Harbour Masters Office/Port Patrol joined forces this boating season to help improve recreational boater safety in Hamilton Harbour and nearby waterways.  Operation Safe & Sober was underway from May 1 through September 30, with a focus on increasing awareness of safe boating practices, sober operation, and safe navigation around commercial vessels.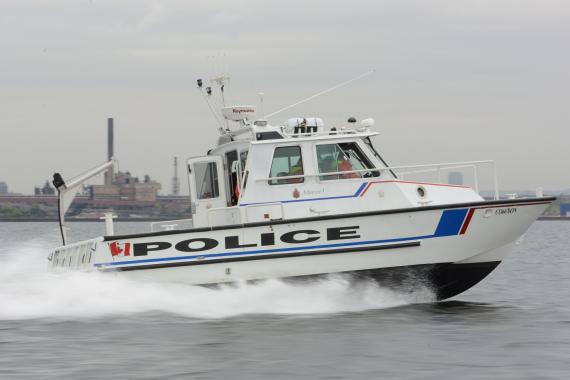 Members of the Hamilton Police Marine Unit engaged with boaters on the water, while Hamilton Port Authority Port Patrol met with boaters at area marinas and boat launches.  Hundreds of information packages were distributed, which included a whistle, keychain float, and safety pamphlet.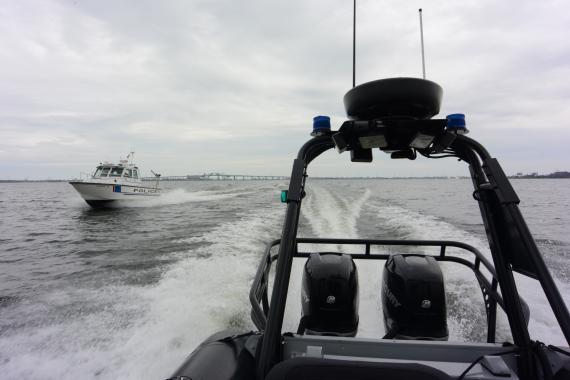 Highlights & Statistics
Of the 337 vessels stopped during the campaign, 131 (39%) had 1 or more violations present.
Many of the issues police found were minor and were dealt with by way of verbal warnings and education.  A total of 185 warnings were given, representing 85% of cases.
Several boaters who received warnings upon initial inspection were stopped later in the season and found to be fully compliant.
Police laid 32 charges during the campaign; 25 under the Canada Shipping Act, 6 under the Liquor Licence Act, and 1 Criminal Code.
On Labour Day Weekend an impaired boater was taken off the water and ultimately charged with Refuse Breath Sample.
Both the Hamilton Police Service and Hamilton Port Authority wish to thank local media and the boating community for their support of this initiative.  While relatively high levels of compliance were observed, there is always a need for vigilance and engagement with local mariners.  Hamilton Police Service and the Hamilton Port Authority will continue to work together to keep our waterways safe.
Media contacts for additional information and inquiries
Hamilton Police Service Marine Unit
Constable Ben Rushton  |  [email protected]
Hamilton Port Authority
Larissa Fenn, Communications  |  905.525.4330 ext. 235  |  [email protected]