June 28, 2021
It is our pleasure to introduce you to two recent graduates of the Mohawk College Supply Chain Management Graduate Program, and this year's HOPA Ports scholarship winners, Amit Vasudeo Fulsagar and Christilyn Laguidao Mercader. The fall winner, Christilyn, and winter winner, Amit, were pleased to accept $2,500 each as an acknowledgement for their dedication during a turbulent, isolating time while away from home. Both students finished the program, entirely online, during one of the most disruptive periods in the industry's history.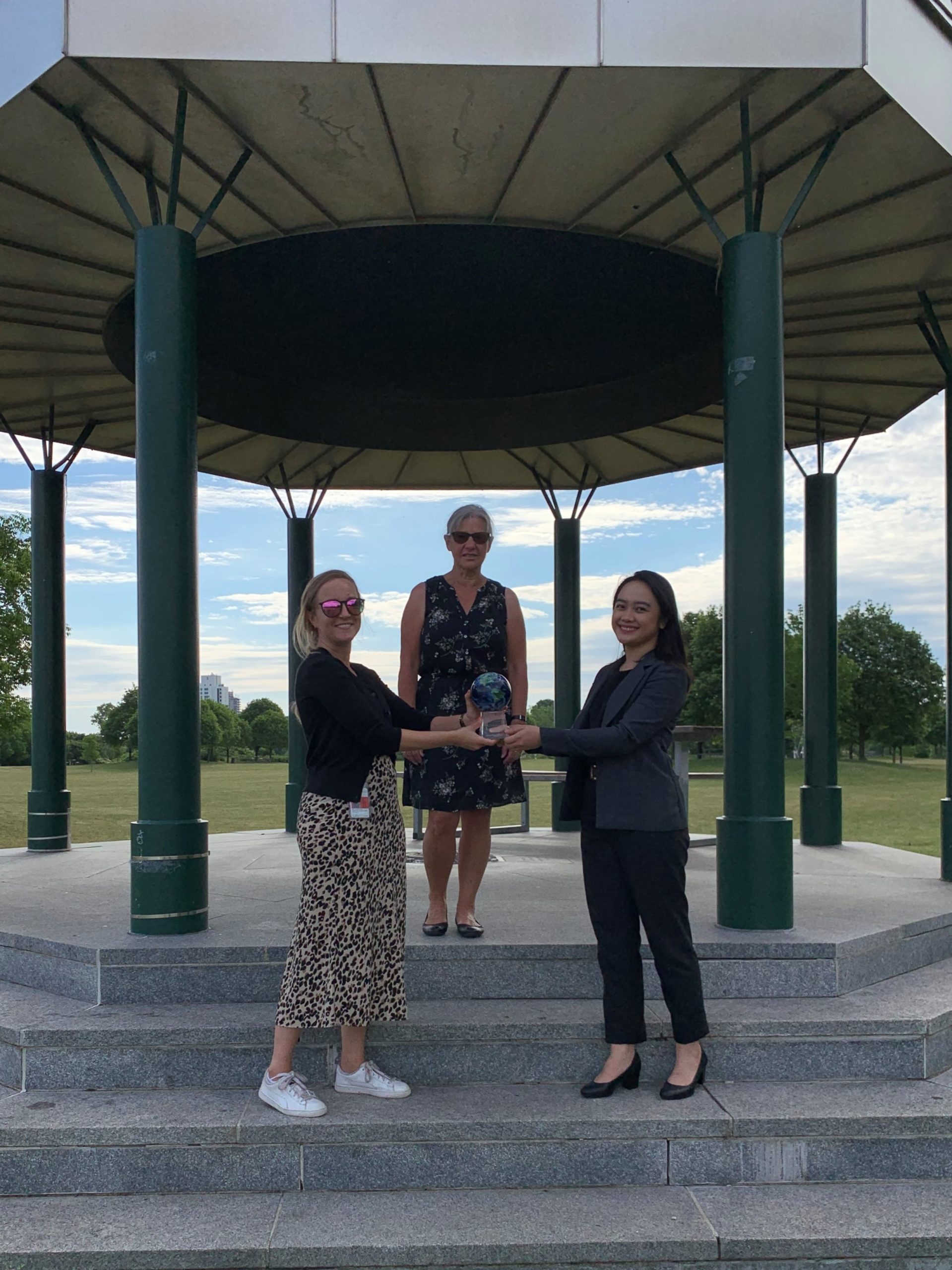 Program Lead, Professor, and International Faculty Lead, Carol Fleck was happy to acknowledge the hard work Amit and Christilyn put into their studies over the past year. "Amit and Christilyn were top students in their cohort, and were both held in high regard by all the professors who taught them. Having the HOPA award will help them gain careers in supply chain and contribute to the Hamilton supply chain community."
Hailing from Manila, a global shipping destination and port city, Christilyn said she now pays a lot more attention to cargo ships, compared to when she lived in the Philippines. Christilyn holds a Bachelor's Degree in Business Administration and Marketing Management, and has also worked in real estate development. She wanted to come to Canada for more specific training, she found the program to be a great opportunity for continuous learning; as "supply chain is relevant everywhere in the business industry."
Amit and Christilyn both enjoyed learning about operations, demand planning and forecasting and the logistics, and transportation planning on all modes. Amit "appreciated that the professors have technical education and industry experience, which made us understand things more clearly." Amit holds a Master's Degree in Mechanical Engineering, and he previously worked as a Procurement Engineer. "That's when I got interested in supply chain and managing logistics." Said Amit. He picked Mohawk because it is a "well known, reputable college; located close to the GTA, and future job base."
Christilyn enjoyed learning about the marine network in Canada too, from HOPA Business Development specialist, speaker Gina Delle Rose-Ash; whose presentation was a personal highlight.
As they get set up in Canada and achieving their open work permit, Amit looks forward to going back into purchasing and procurement, specifically for the automotive industry. Christilyn is similarly looking for new opportunities and looks forward to building her network in Canada. "It has been difficult, studying, job hunting, and building a career away from my family. I definitely felt homesick but I'm grateful to be living with my aunties in Hamilton." (They also came to the trophy presentation ?)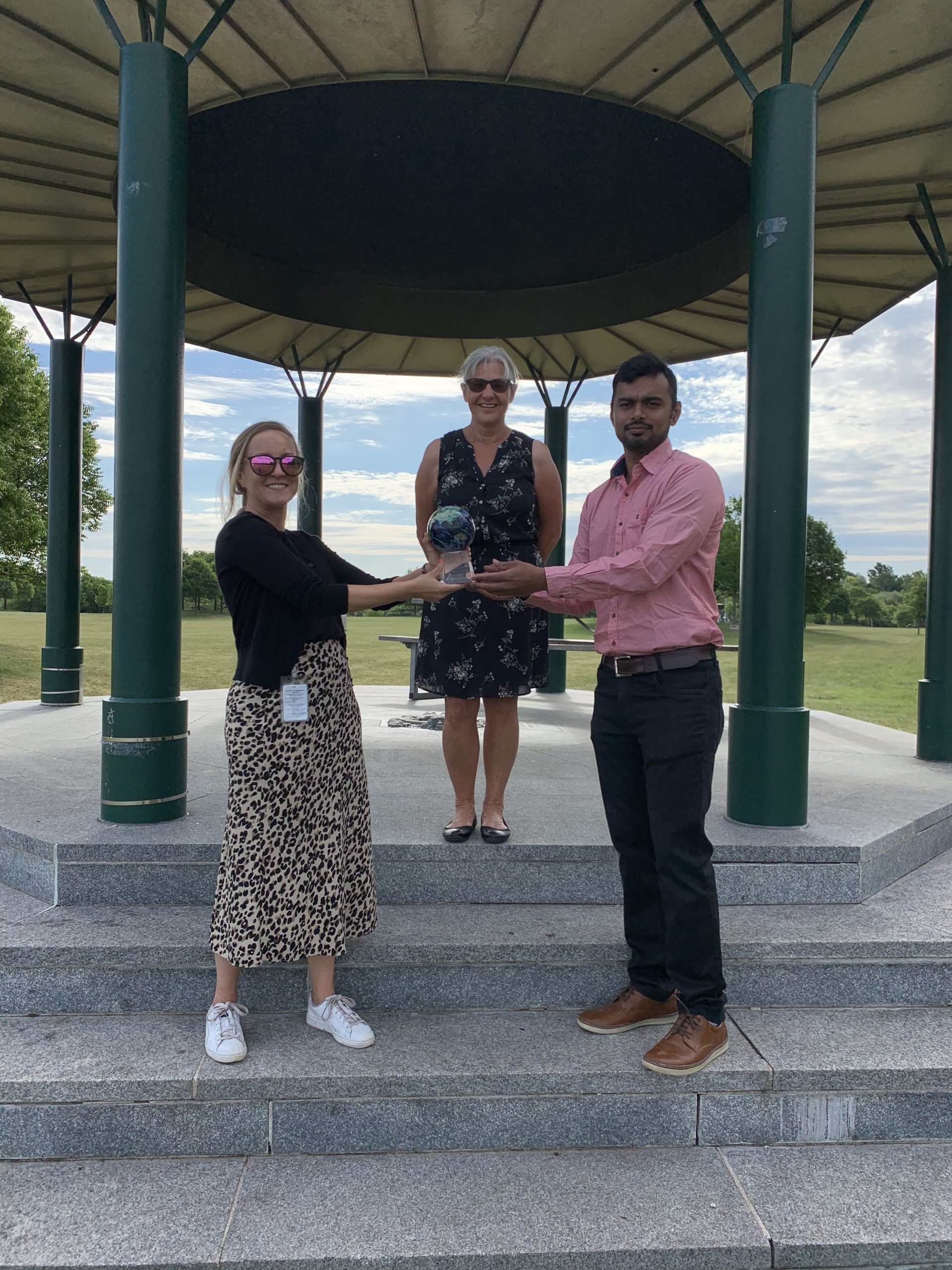 "They were both participatory in the class, always there, and always contributing. Both Amit and Christilyn are new to Canada and both would benefit from the award, to help them establish and to contribute to their Hamilton story," she continued.
What has been the biggest learning for the industry during the pandemic? "We've seen the vulnerabilities now" said Amit. "COVID disrupted everything – food, medical, automotive, clothing – now they know what digital marketing and online shopping can do; we will need to be prepared to ensure resiliencies in the future."
Initially thinking the scholarship email was a spam email, Christilyn was SO happy, when the college representatives told her "it's true and it's you who has been selected!" She almost didn't believe it. "My mom is thrilled."
The Supply Chain Management Graduate Program began as a collaboration between HOPA Ports and Mohawk College five years ago. Each organization wanted to provide an education pathway into the industry, because it's something Hamilton relies on as a manufacturing stronghold and a port city.
Join us in congratulating Amit and Christilyn!
Are you interested in Supply Chain Management?
Applications for September 2021 are now open and the program can also be completed part-time, online as part of Continuing Education. Anyone who is interested in the program should visit the Supply Chain Management Graduate Program page on Mohawk's website for more information:
https://www.mohawkcollege.ca/programs/business/supply-chain-management-385