Community Outreach
HPA is committed to being a responsible neighbour and to participating in the continuous development and prosperity of Hamilton and all its residents.
Here are a few highlights of our Community Engagement initiatives.
---
City Kidz
HPA has made a three-year, $60,000 investment in City Kidz' Youth Leadership Development program and new Youth Studio. HPA also provides City Kidz with a rent-subsidized location on Port property for its offices, children's programming space, and Christmas toy warehouse. As a result of HPA's continued support of City Kidz, 80 to 100 youth participate in their CityYouth and Roadmap to Dreams programs weekly.
City Kidz focuses on working with youth; meeting their needs, helping them dream BIG dreams, and doing whatever they can to help them realize their full potential.
To learn more about or to donate to City Kidz click here to visit their website.
---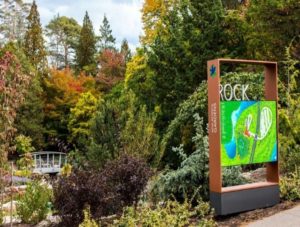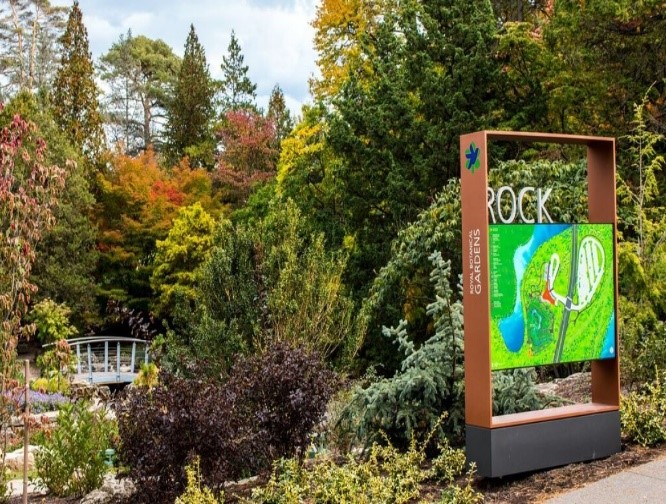 Royal Botanical Gardens
HPA was pleased to support the redevelopment of the Rock Garden at the RBG, with a leading donation of $30,000, which was generously matched by David Braley and Nancy Gordon. The new and improved Rock Garden was opened in May 2016.
Royal Botanical Gardens (RBG) is a National Historic Site and Canada's largest botanical garden. Its mission is to dedicate its expertise in horticulture, conservation, science and education – together with its unique gardens, facilities and natural lands – to inspire and nurture society's commitment to the environment.
The new Rock Garden is forward thinking and embraces sustainable trends in garden design and management. It allows RBG to do more with less water, upheaval of the soil, and less human power, plant waste and carbon emissions spent on seasonal change-outs of over 150,000 bulbs and annuals.
The new infrastructure also allows people to experience this much-loved garden in a new way with new events, year-round, day and night. And, it provides ideas and inspiration for gardeners to take home and incorporate into their own gardens, at a time when everyone's garden can play a role in helping to make our communities more sustainable.
To learn more about or to donate to RBG click here to visit their website.
---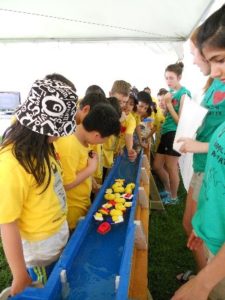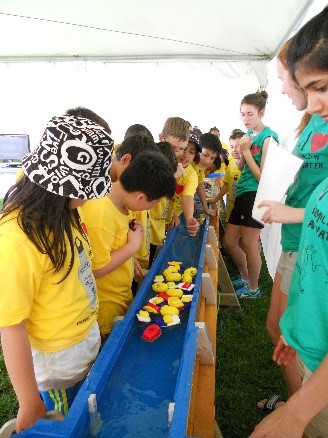 Hamilton Children's Water Festival
HPA has been a sponsor of the Children's Water Festival since 2012 and an activity presenter since the beginning in 2008; exhibiting a Seaway lock demo. Approximately 1000 students visit HPA's booth each year learning about the functionality of the Port and Seaway.
The Hamilton Children's Water Festival runs over three-days and has been able to educate over 22,000 students over the last 8 years, on water issues and the impact that they have, by providing them with a hands on, out of school, learning opportunity lead by industry experts.
Annually the event hosts approximately 3000 elementary school students and teachers, and 247 high school volunteers.
To learn more about Hamilton Children's Water Festival click here to visit their website.
---
Mission to Seafarers, Southern Ontario
HPA provides the Mission to Seafarers with the space for its Mission Centre at the Port of Hamilton. HPA staff members are active participants on the MTSSO Board of Directors. In 2016, HPA donated a total of $10,000 to the organization.
Mission to Seafarers provides a lifeline to seafarers stranded in foreign ports, or simply providing a space to relax and a listening ear, the Mission is on hand night and day to support the world's 1.5 million seafarers. (www.mtsso.org) Their Mission Centers are located in Hamilton and Toronto and offer seafarers the opportunity to spend time away from the ship and to connect with their families through various communication mediums.
To learn more about or to donate to Mission to Seafarers, Southern Ontario click here to visit their website.
---
SoBi Bike Share
SoBi Hamilton is the local non-profit that operates Hamilton's extensive bike share system. The system of 825 bicycles and over 130 hubs provides residents with a healthy, affordable and sustainable mode of transportation. When SoBi was first looking to come to Hamilton in 2014 they were in need of a storage facility for their pre- deployment bicycles and contacted Hamilton Port Authority (HPA).
HPA partnered with SoBi, providing early support and donating the storage space in-kind to help with the implementation of the bike share program.
"We support efficient, sustainable transportation in all its forms," said Sharon Clark, HPA's Community Relations Manager. "That's why our partnership with SoBi is such a great fit."
In addition to providing a storage facility, HPA also provides staff with SoBi passes and sponsors a SoBi share station at the corner of James St. N. and Guise. In 2015, HPA was recognized by the Share the Road Coalition as a Bicycle Friendly Business, receiving an honorable mention for its efforts to make cycling a viable option for staff, customers and visitors.
To learn more about SoBi Bikes click here to visit their website.
---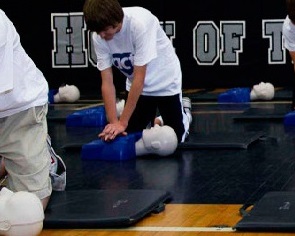 The ACT Foundation
The Hamilton Port Authority is pleased to support The ACT Foundation's teacher training program at Sir John A. Macdonald Secondary School.
The Advanced Coronary Treatment (ACT) Foundation is the national, charitable organization dedicated to empowering all youth to save lives. The ACT Foundation is bringing the CPR and defibrillator training program to all high schools, training teachers to train their students. Youth learn what to do if a grandparent or parent suffers a heart attack or cardiac arrest, a sibling is involved in a drowning emergency, or a toddler chokes. They learn to take charge and act in an emergency.
To date, more than 3.6 million youth have been trained by their teachers across Canada and many lives are being saved. The program is built on ACT's award-winning community-based model of partnerships and support. ACT raises funds for the CPR training mannequins and resources teachers need to teach students.
For further information on the ACT High School CPR program, click here to visit their website.
---
For more information about our community outreach
Please contact our Community Relationship Team:
Emily Graham
Communications and Community Relations Coordinator
Email: egraham@hopaports.ca