The contests is now closed!  Winners will be announced shortly!
Thank you to everybody who entered!
When will the first ship make its way into Hamilton Harbour in 2019?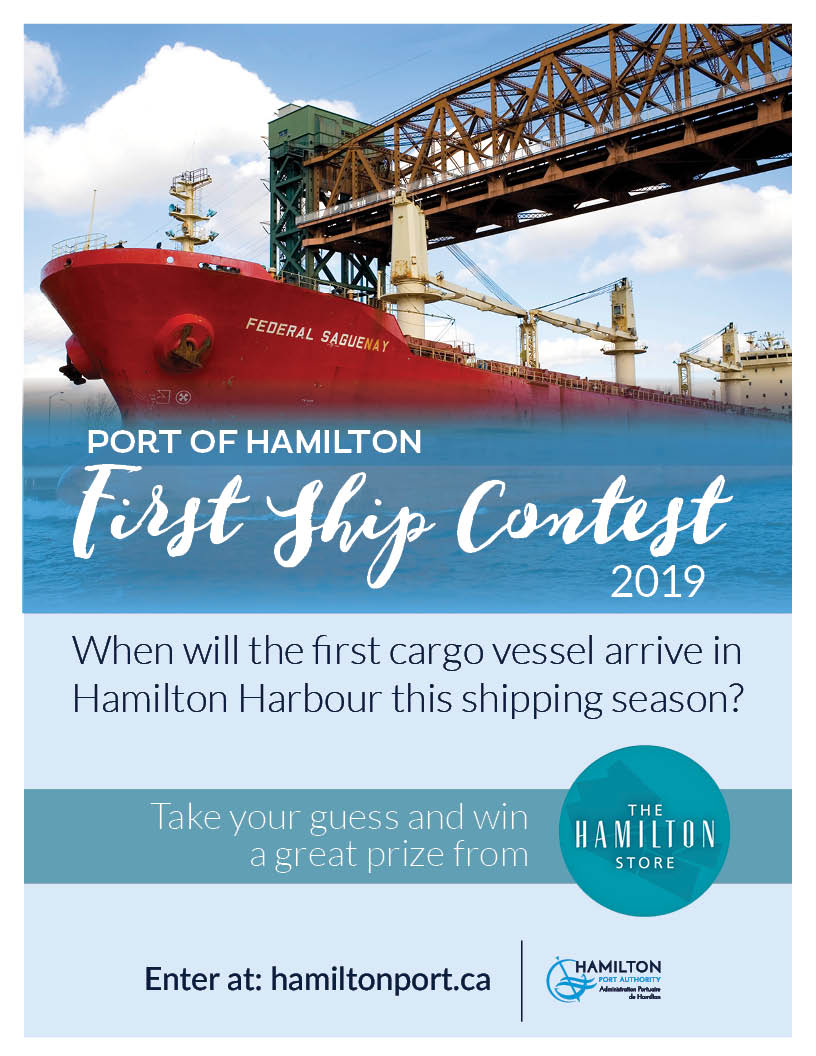 As the largest port in Ontario, the Port of Hamilton plays an essential role by supporting industries that touch our lives every day.
Each year, approximately 600 vessels come and go from the Port of Hamilton carrying everything from iron ore for steel, to industrial machinery, aggregates for roadbuilding, gasoline for your car, to Ontario-grown grain.
It won't be long until the first ships of the 2019 season make their way through the St. Lawrence from overseas or Quebec ports, or through the Welland Canal from the upper Great Lakes.
When will the first one pass through the shipping canal into Hamilton Harbour?  Take your best guess, and you could win a prize pack from the Hamilton Store!
(Hint: Last year, the St. Lawrence Seaway from Montreal, and the Welland Canal both opened for the season on March 29)
(Ontario residents only; must be 18+)
PLEASE READ THE  CONTEST RULES.